příspěvek
How to prevent dislocation after revision total hip arthroplasty: a systematic review of the risk factors and a focus on treatment options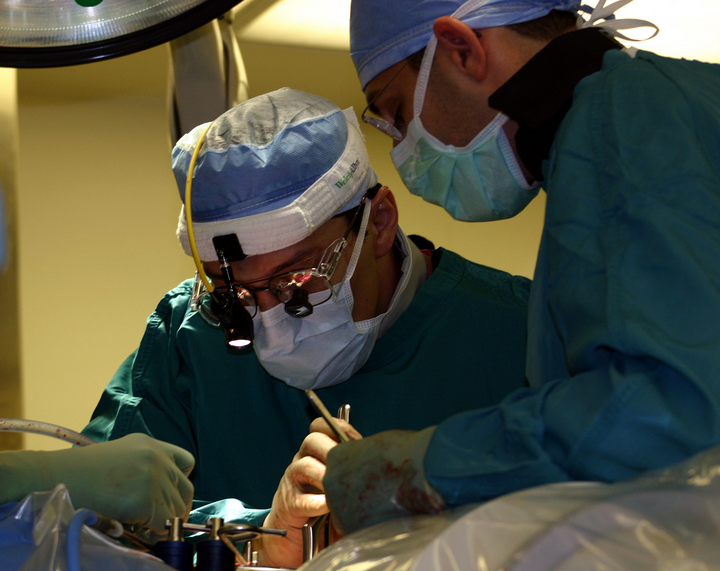 Authors:
C. Faldini, N. Stefanini, D. Fenga, E. M. Neonakis, F. Perna, A. Mazzotti, F. Pilla, I. K. Triantafyllopoulos and
F. Traina
Source:
Journal of Orthopaedics and Traumatology
Abstract

Background
Dislocation represents the most common complication after revision total hip arthroplasty (rTHA). Understanding risk factors for dislocation has a great clinical relevance for every hip surgeon in order to consider all surgical options for effective planning. The aim of this systematic review was to answer two main questions—(1) what are the risk factors for instability after rTHA? and (2) what are the best preoperative assessments and surgical options to avoid dislocation after rTHA?

Materials and methods
Scientific databases were accessed to identify papers dealing with prevention and treatment of dislocation after rTHA. We performed a search using the keywords 'revision hip arthroplasty' and 'dislocation', 'instability', 'outcome', 'failure', 'treatment'. After removal of duplicates and exclusion of works published in different languages, 33 articles were reviewed completely.

Results
Risk factors were analysed in order to establish the most relevant and evidence-based treatments available in the current literature.

Conclusions
The risk of dislocation after rTHA can be reduced using some precautions inferred from the literature. The use of a larger femoral and acetabular component, elevated rim liner and dual mobility implants can significantly reduce the risk of dislocation after rTHA. However, care must be taken regarding patient-related risk factors since these cannot be addressed and modified. Hence, a complete evaluation of risk factors should be performed for each patient and procedure before starting rTHA.
Keywords

Revision, Dislocation, Hip arthroplasty, Failure, Risk factors, Surgical treatment

Read the whole article in the PFD below

Open Access

This article is distributed under the terms of the Creative Commons Attribution 4.0 International License (http://creativecommons.org/licenses/by/4.0/), which permits unrestricted use, distribution, and reproduction in any medium, provided you give appropriate credit to the original author(s) and the source, provide a link to the Creative Commons license, and indicate if changes were made.